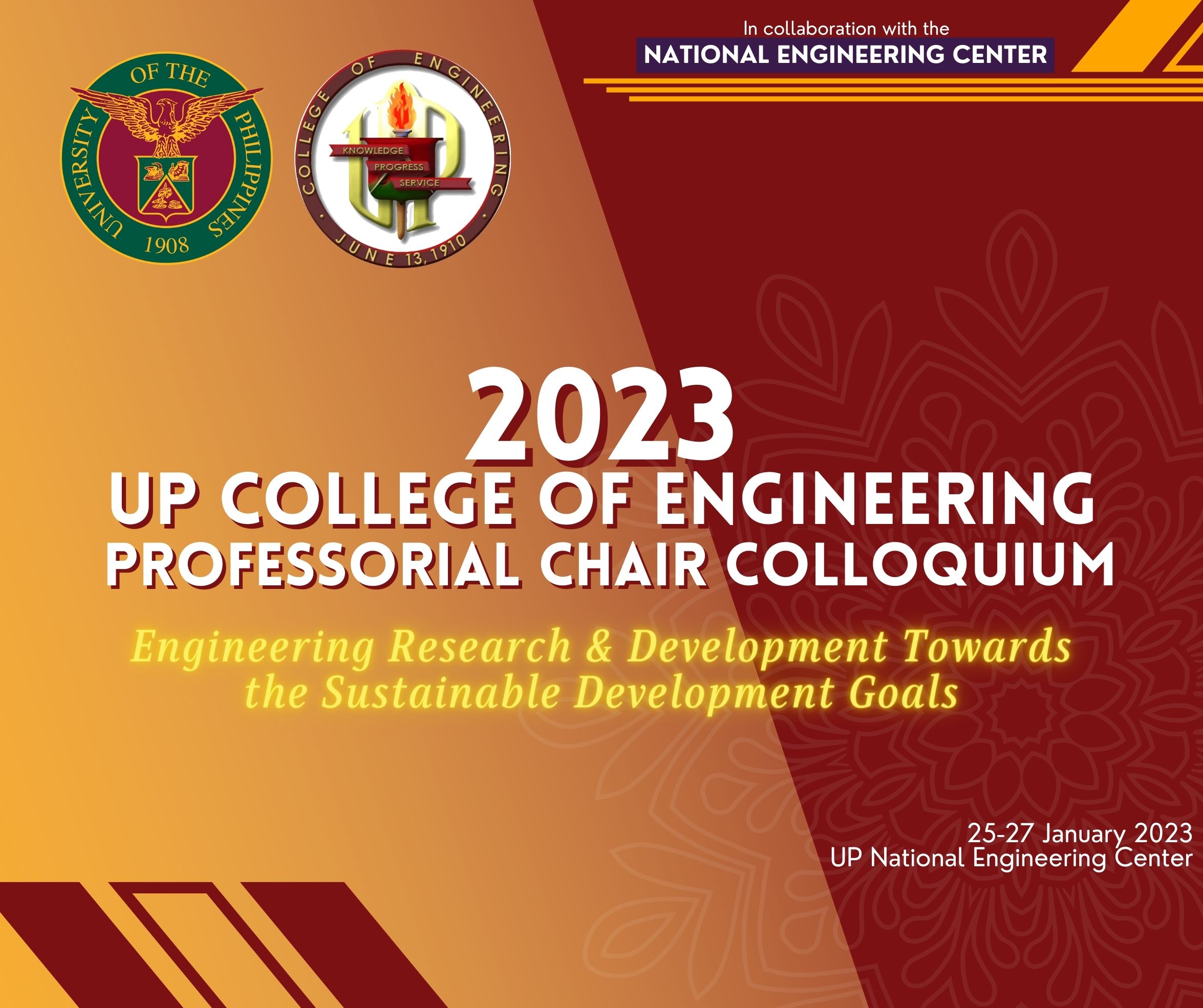 The 2023 UP College of Engineering Professorial Chair Colloquium was held last January 25 to 27, 2023 at the UP National Engineering Center. This year's theme, "𝐄𝐧𝐠𝐢𝐧𝐞𝐞𝐫𝐢𝐧𝐠 𝐑𝐞𝐬𝐞𝐚𝐫𝐜𝐡 & 𝐃𝐞𝐯𝐞𝐥𝐨𝐩𝐦𝐞𝐧𝐭 𝐓𝐨𝐰𝐚𝐫𝐝𝐬 𝐭𝐡𝐞 𝐒𝐮𝐬𝐭𝐚𝐢𝐧𝐚𝐛𝐥𝐞 𝐃𝐞𝐯𝐞𝐥𝐨𝐩𝐦𝐞𝐧𝐭 𝐆𝐨𝐚𝐥𝐬," focuses on the importance of engineering research in achieving the Sustainable Development Goals set by the United Nations in 2015 as a universal call to action to end poverty, protect the planet, and ensure that by 2030 all people enjoy peace and prosperity.
This year, in lieu of the usual presentation per department or institute, the presenters were grouped according to common themes. The themes are:
T1 – Computers & Information And Communications Technology
T2 – Disaster Risk Mitigation And Preparedness
T3 – Energy & Power
T4 – Environmental Protection & Preservation
T5 – Health & Well-Being
T6 – Sustainable (Smart) Cities & Communities
T7 – Waste & Water
T8 – Responsible Consumption & Production
The program was opened with messages from the dean of the UP College of Engineering, Dean Maria Antonia N. Tanchuling, and UP President-elect Atty. Angelo A. Jimenez. UP ERDFI president Rafael Nestor Mantaring also delivered a message on behalf of the donors. And at the closing program, UP Diliman Chancellor Fidel Nemenzo stressed the importance of research and public engagement for nation-building.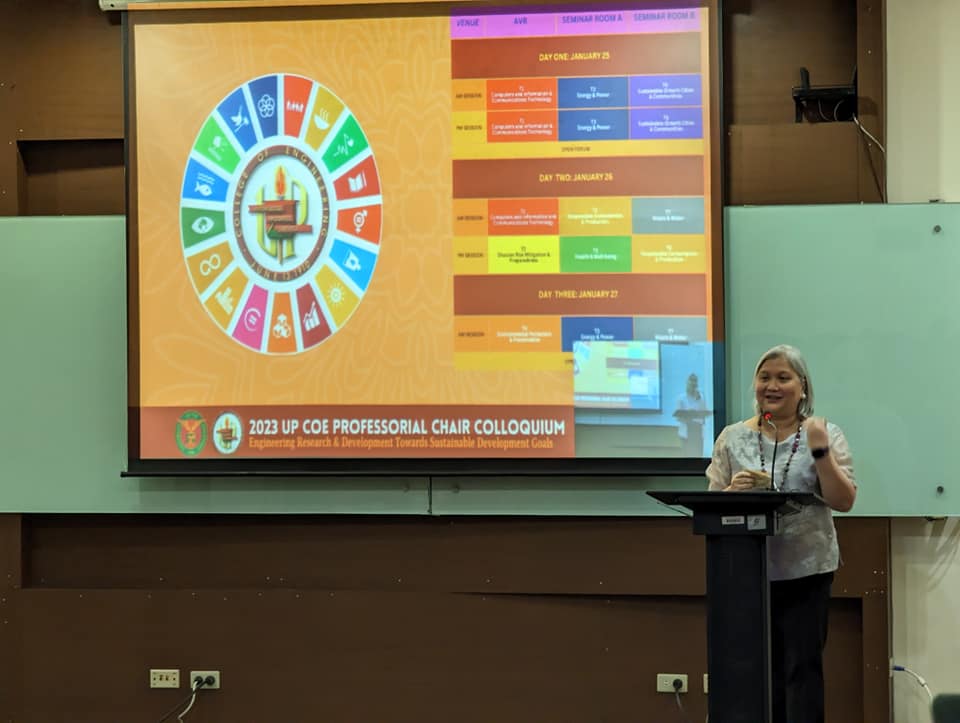 The breakout sessions were attended by both onsite participants and those attending via zoom.